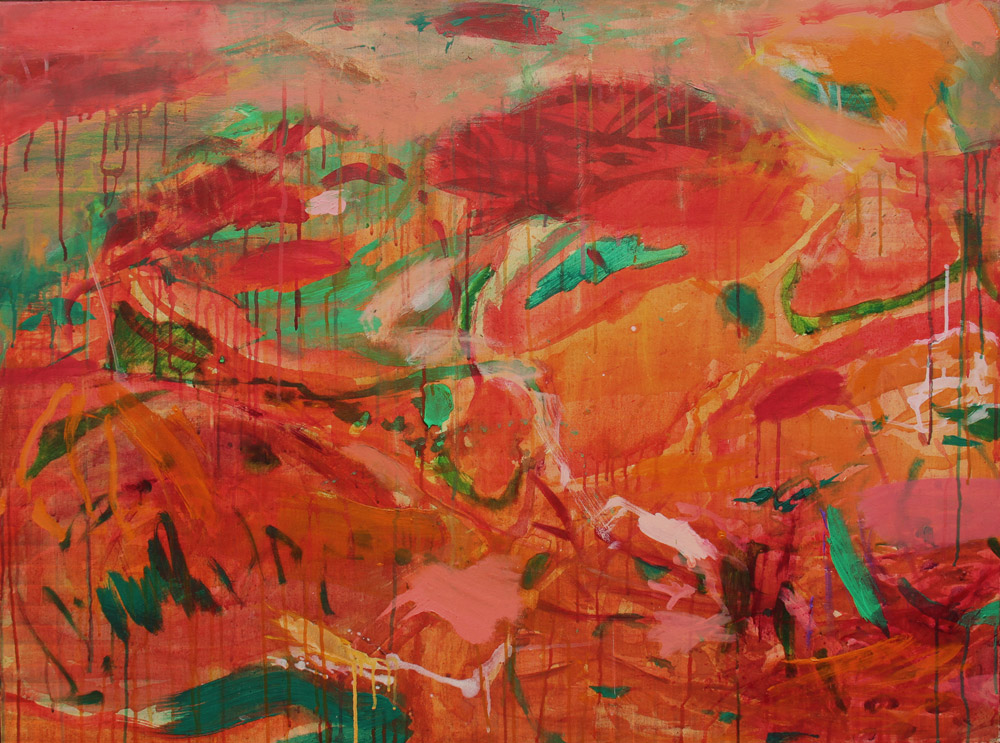 Art Exhibitions
Current Exhibition
BRIGITA LA
'OUTSIDE IN'
28 FEBRUARY 2020 - 20 APRIL 2020
EXHIBITION OPENING
FRIDAY 28 FEBRUARY 6-8 PM
You are warmly invited to the opening of the exhibition by Brigita La 'OUTSIDE IN' Friday 28th February 6-8 pm. Join us for a glass of wine.
Brigita La is a Melbourne-based artist and curator. Her recent paintings, referencing real and imaginary landscapes, convey an emotional expression through gestural abstraction.
Drawing inspiration from being in nature, she observes its pulsation with various colours, sounds and textures, all subsequently channelled into her artworks.
In the vein of abstract expressionism, Brigita's painting process is spontaneous, impulsive and raw. Her energetic brushstrokes and bold colours, built over multiple layers, result in a visual feast with rich, organic patterns and shapes dancing and interacting together.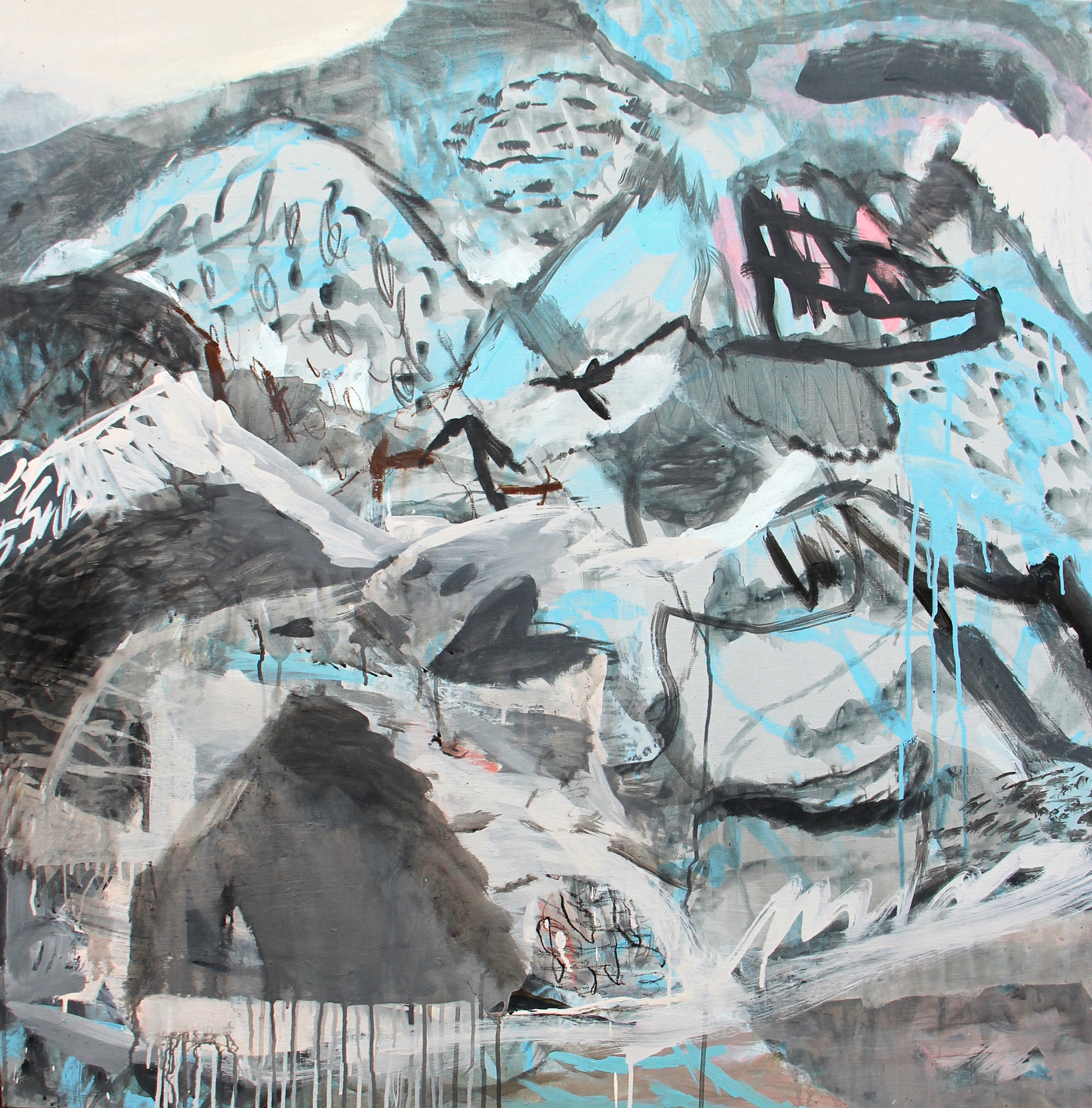 ---
Past Exhibitions
CLARA CHAN
ONE: ONE WHOLE, ONE SINGLE
8 DECEMBER 2019 - 11 FEBRUARY 2020
EXHIBITION OPENING
SUNDAY 8 DECEMBER 3-5 PM
Clara Chan's inventive lace artworks engage with ecological and environmental issues facing current times.
Using her distinctive technique of free-motion embroidery on water-soluble fabric which is dissolved post embroidering, the artist develops porous weblike free-floating works.
Visualising a fragile interconnection, the artist explores the ambiguous relationship between humans and nature. In the context of the Anthropocene, she expresses the ever pressing need for individual connection to nature by way of forming a harmonious unity.
Currently enrolled in a Master of Public Art at RMIT, Clara completed a Graduate Certificate in Visual Art at VCA, University of Melbourne in 2018.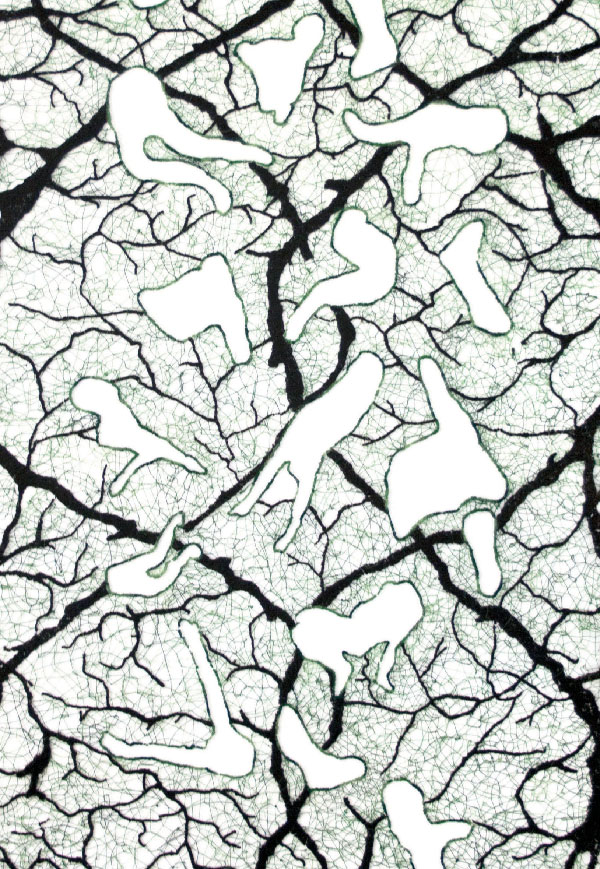 ALISON RUSSELL
MEDITATIONS ON PAPER
26 SEPTEMBER - 28 NOVEMBER 2019
EXHIBITION OPENING
THURSDAY 26 SEPTEMBER 6-8 PM
Alison Russell's abstract imaginary landscapes merge the internal and external worlds and explore the subconscious.
Coming from a printmaking background, the artist has relinquished planned methods of art-making to embrace a new-found passion for drawing and creating subconsciously. Echoing surrealist automatism techniques, her works emerge from chance and go through an intuitive journey of addition, subtraction and rotation without a premeditated route.
Her intricate drawings of ambiguous otherworldly themes reference nature's patterns and textures suggesting underwater worlds, forests and biomorphic forms while evoking curiosity and wonder.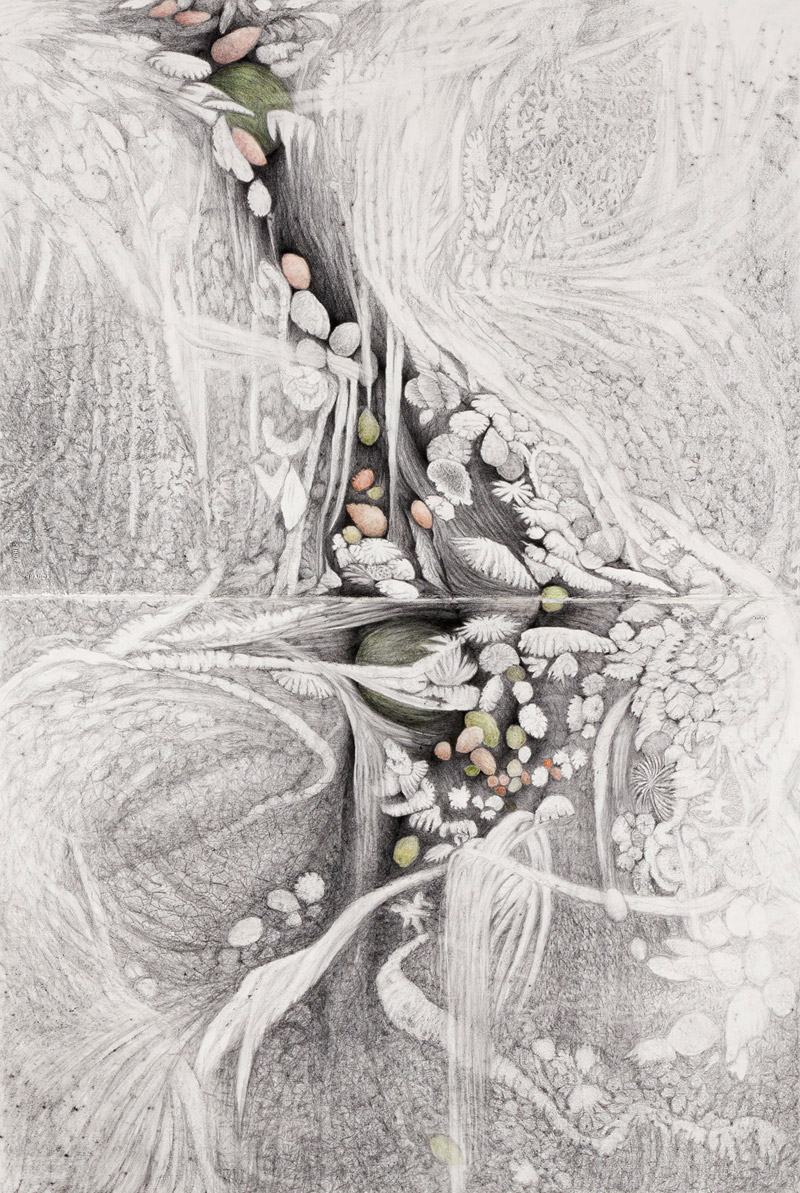 DAN GREEN
ELEVATE
27 JUNE - 30 AUGUST 2019
EXHIBITION OPENING
THURSDAY 27 JUNE 6-8 PM
'ELEVATE' is a series of photographs of Melbourne taken by drone from the skies, offering a new outlook on the city.
Always seeking that different angle, Melbourne-based photographer Dan Green presents a range of imagery sharing his new-found perspective. Covering varying angles of the vast metropolis, the images demonstrate the large array of architecture, landmarks and features of the Melbourne skyline, many of which are often unseen or fully appreciated from on the ground.
In his first solo exhibition, Dan presents a novel portrait of the city and takes the viewers on a journey of the interplay between the familiar and unfamiliar.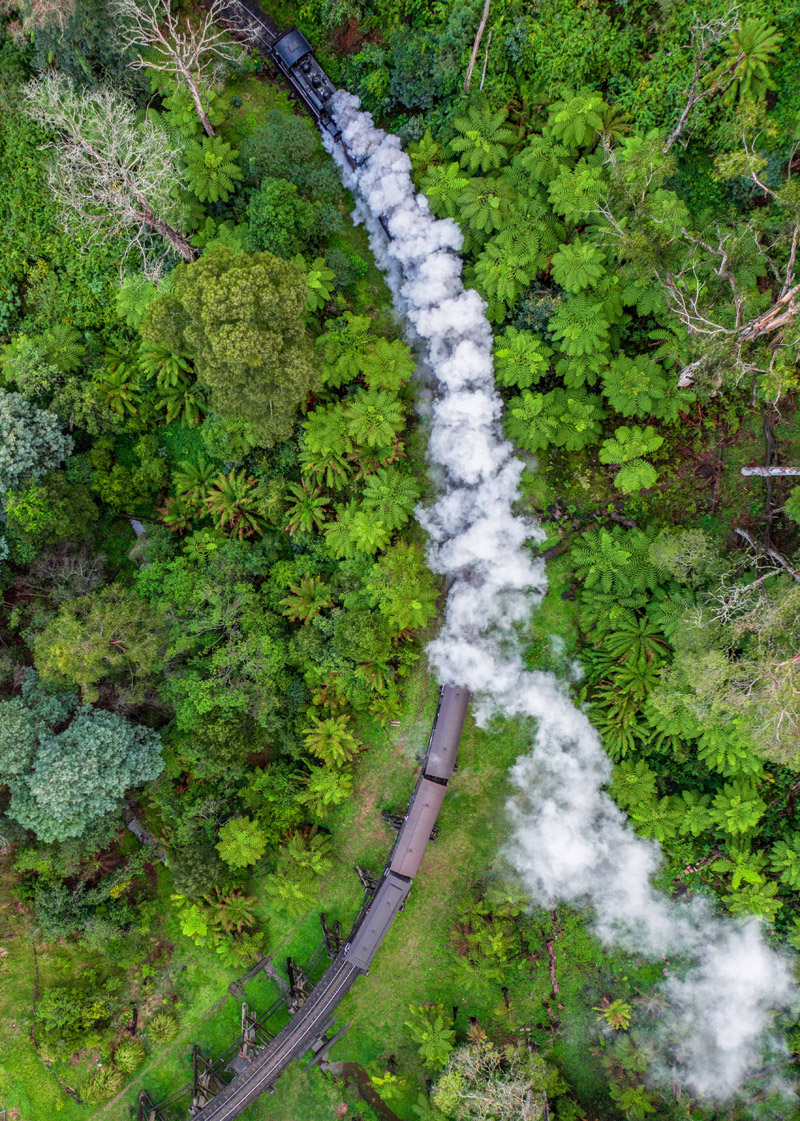 NIKKI FRANKEL
BOXED IN
26 APRIL - 15 JUNE 2019
EXHIBITION OPENING
FRIDAY 26 APRIL 6-8 PM
'BOXED IN' is a series of paintings exploring the impact of limitations on our personal freedom. Different for everyone, these limitations are imposed either by ourselves, circumstance or society.
While painting, Nikki Frankel asked people to imagine what they themselves felt limited by. Once the models had that in mind, they proceeded to curl up into a cardboard box naked and let the walls represent the limitations that they were thinking about.
The works question how people react when their personal freedom is compromised. Do they try to push against the walls in frustration or curl up in a foetal position? Is there an odd comfort in those limitations?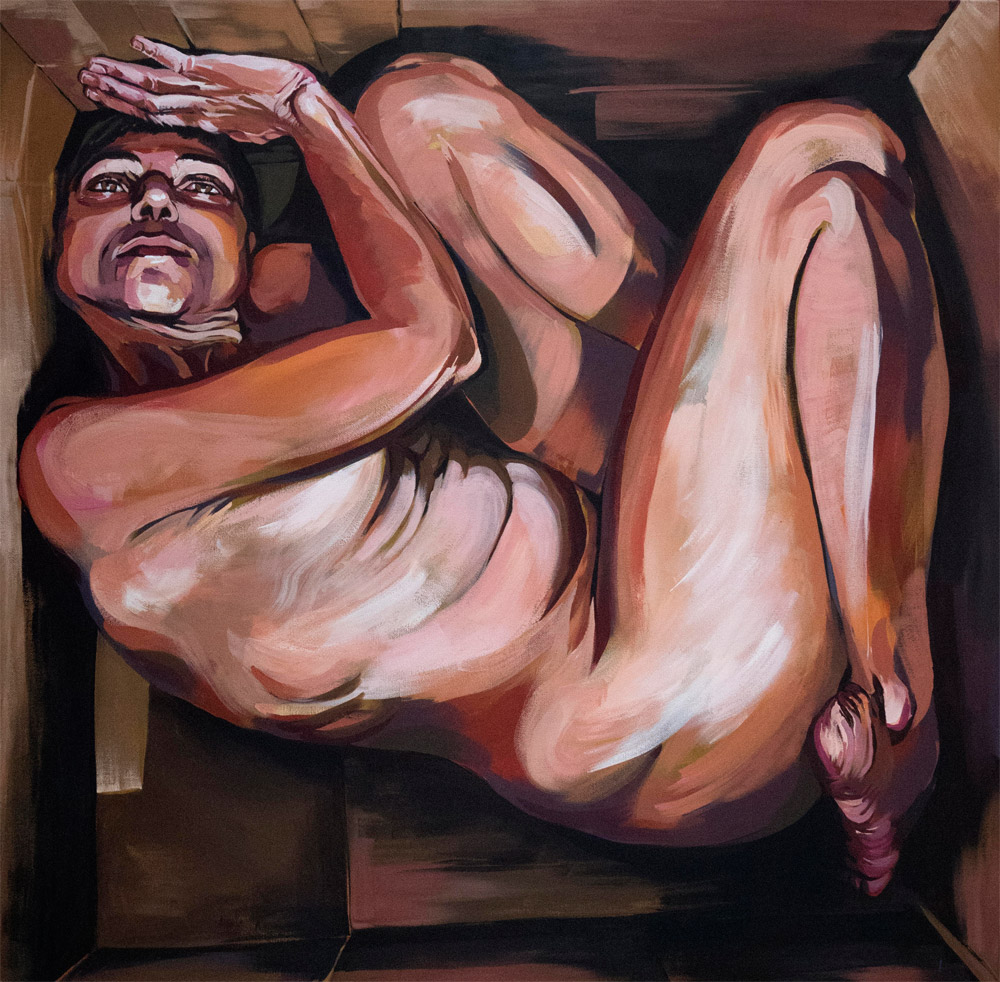 ---
Exhibit at ACU FITZ
ACU FITZ offers an independent contemporary art space for visual artists to exhibit their work.
Dedicated to supporting local artists and their practices, ACU FITZ provides a rent-free exhibition space in the heart of Fitzroy, Melbourne.
We accept proposals from emerging and established artists and curators throughout the year. Proposals for solo and group exhibitions or cross-disciplinary projects and collaborations are welcome.
To find out more and apply to exhibit at ACU FITZ, please email [email protected].