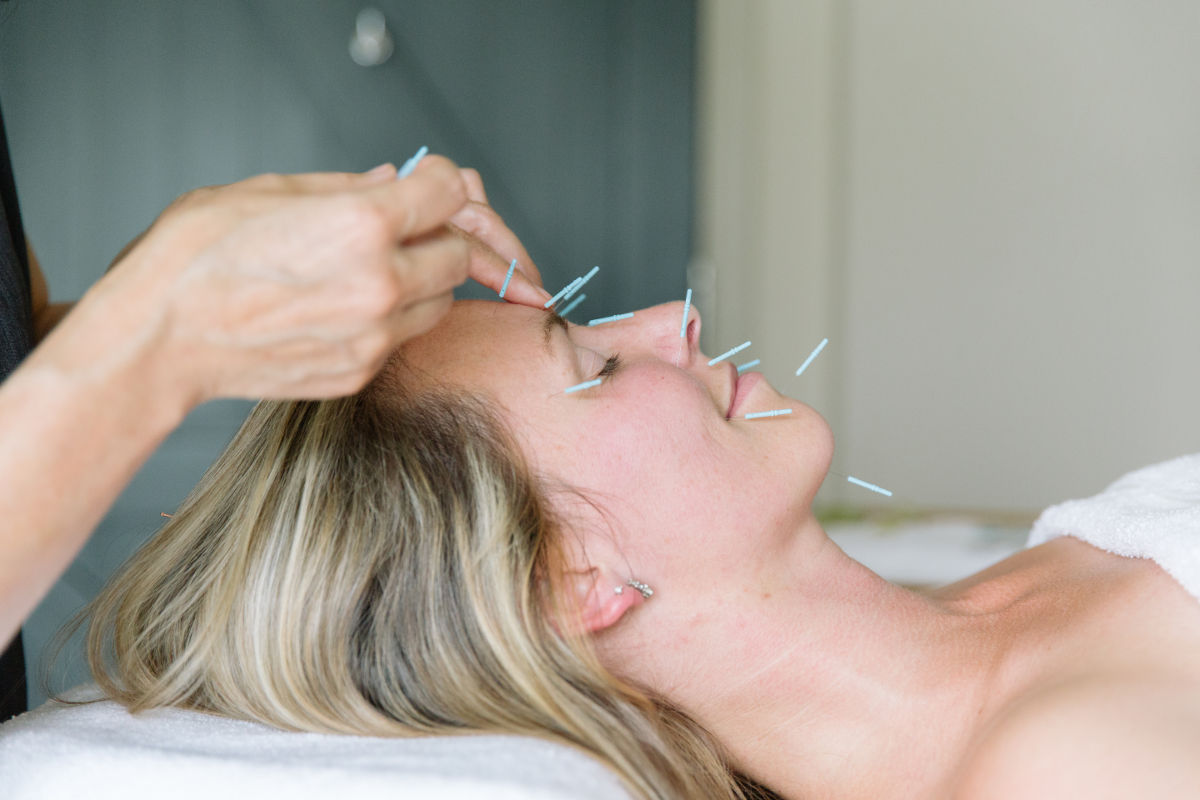 Keep your face always toward the sunshine and the shadows will fall behind you. Walt Whitman
Facial Rejuvenation & Cosmetic Acupuncture
What is facial acupuncture?
Facial rejuvenation acupuncture, also known as cosmetic acupuncture, is a cosmetic-focused and personalised treatment for those who are concerned about the signs of premature ageing that can affect the muscles, soft tissue and skin of the face.
Facial acupuncture treatments are performed by Chinese medicine practitioners who will assess your skin concerns combined with pulse and tongue diagnosis to uncover any internal organ imbalances.
In addition to using points on the body, your practitioner will apply extra-fine needles on the face to promote circulation and naturally stimulate your body's own healing response.
Your face is a reflection of your body
Acupuncture meridians connect every part of the body and a facial acupuncture treatment doesn't just treat the face – it considers both internal and external symptoms and causes to gently and naturally treat each person's face as a reflection of their whole body.
Visible signs of premature ageing, long-term stress and poor internal body health can appear on different areas of the face as:
Fine lines and wrinkles
Skin sagging, drooping and loss of firmness
Dull and dry skin
Uneven skin tone
Acne and scarring
Skin redness, swelling and pain
Face and jaw tension
How much does it cost?
A course of facial acupuncture can be expensive, but if you don't mind sharing the room with others in our community acupuncture setting, you can experience the benefits for the same price as our regular community acupuncture.
First Visit
$78 Weekdays
$90 Saturdays
Initial consultation and facial acupuncture
Return Visits
$39 Weekdays
$45 Saturdays
Follow-up facial acupuncture
If you would like to know more, please book your initial facial acupuncture consultation.
We advise our clients who have recently had any facial procedures, injections or treatment including laser, microdermabrasion, facial lifting or peeling, to wait 6 months before commencing facial acupuncture. It is recommended, but not required to remove makeup during your facial acupuncture session.